If something is easy to reach, we tend to use it frequently. That is true with information also. In past 7 months, I have shared information with you on branding and advertising by writing various topics on my blog. I hope; this information would have been of some help to you. However, it is quite possible, for some reasons you may not get connected to my blog precisely when you want to refer a particular post. So, I have prepared a PDF mini book of past 12 posts. Just download it and keep in your PC or iBooks and refer it as and when required.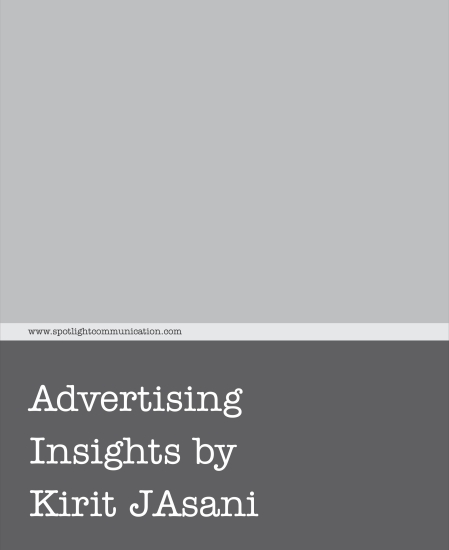 CLICK ABOVE IMAGE TO DOWNLOAD PDF
TOTAL VISITS OF THIS PAGE

Following 12 points are covered in this PDF mini book.
How to use customer testimonial in ad?
The power of simple visual
What if your brand name is inspired by a product subcategory?
Demonstrate your key feature visually
Perceived leader is always winner
How long you should continue with same visual?
Should PR precede advertisement?
Is a good brief reason of good work?
It's Shockvertising!
In Marketing Perception is everything
The critical decision in marketing, line-extension or new brand launch
Marketing lesson in RSS' move from shorts to trousers